Top Reasons to Visit Myrtle Beach for Spring Break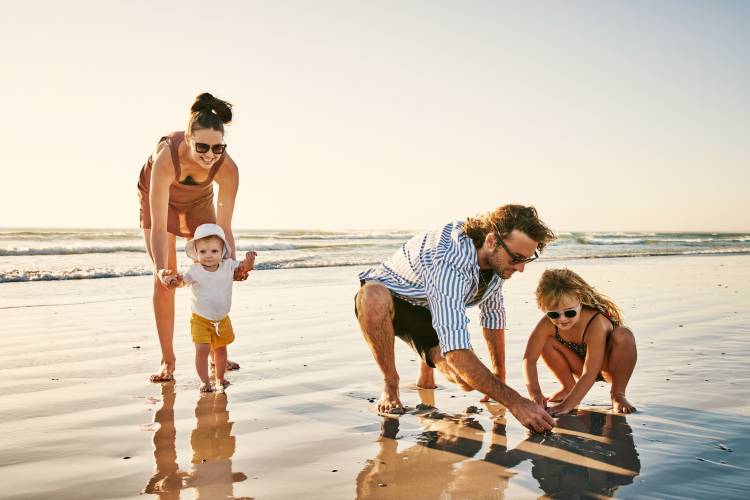 When spring rolls around, so do the good times. More sunshine, longer days, and plenty of family-friendly activities are just some of the reasons why a Myrtle Beach spring break vacation in 2021 is the way to go. But if those reasons aren't good enough, perhaps savings on your rental and less crowded beaches will win you over! Here are our top reasons for a North Myrtle Beach spring break vacation: 
#1 - Rates are Lower in the Off-Season
The off-season means lower rental rates on your North Myrtle Beach vacation. If affordability is a main priority for your accommodation, then booking your stay during the off-season is the perfect time to do so. Use those extra savings on a larger property or spend it on a special dinner or outing while on your trip!
#2 - Myrtle Beach is a Very Pet-Friendly Vacation Destination
Myrtle Beach is one of the most pet-friendly vacation destinations and especially so in the spring. Visit one of the local restaurants and sit outside on the patio with your pup or take a morning walk on the beach, either way, there are plenty of things to do to keep your pup entertained while on vacation.
Retreat Myrtle Beach is also one of the most pet-friendly vacation rental companies in the Grand Strand. We offer both small dog vacation rentals and large dog vacation rentals so that everyone can be included on the family vacation. Fido needs some beach time too, so don't leave him behind on your beach getaway!
If you're planning on bringing your dog, we've written extensive guides on Myrtle Beach pet-friendly restaurants and the beach rules for your dog while visiting. Be sure to check them out and don't hesitate to contact us with any questions!
#3 - Mild Weather and Less Crowded Beaches
You won't need to worry about melting while relaxing on the beach when you visit in the spring. The weather is perfect – not too hot and not too cold, just how we like it! And you won't have to deal with humidity on top of the summer heat, which will make your stay much more enjoyable.
Spring is a local's favorite for a reason! You'll also escape the summer crowd when you visit in the off months. Everyone flocks to the beach in the summer but visiting the beach in the spring gives you a chance to soak in the peace and quiet while recharging under the Carolina sun. Fewer people on the beach means more space for you and your group as well
Book Your North Myrtle Beach Spring Break Vacation 
Now that we've convinced you that spring is a great time to get away, start planning your North Myrtle Beach vacation with Retreat Myrtle Beach! Choose from over 40 properties which include rentals with pet-friendly amenities or oceanfront rentals. We also specialize in Myrtle Beach rentals for large groups, whether you're a student group looking to find some R&R for spring break or a family looking to host a family reunion. Start your search for your North Myrtle Beach vacation rental or contact us today and let us help you plan your dream vacation!