Book Direct
The Benefits of Booking Direct with Retreat Myrtle Beach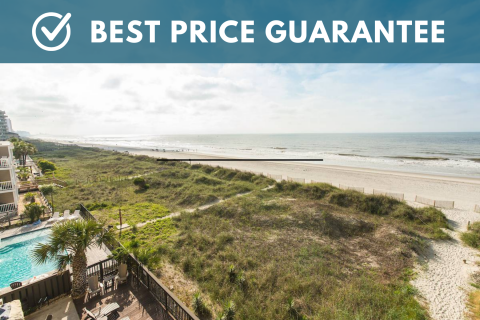 #1 - Best Price Guarantee
When you book directly on our website, you're saving BIG on your Myrtle Beach vacation. Instead of booking through online travel agencies (also known as OTA's), consider booking your getaway to Myrtle Beach through Retreat Myrtle Beach!
By booking directly on RetreatMyrtleBeach.com, you're getting the best price guaranteed on your North Myrtle Beach vacation rentals. Avoid paying the extra fees that third-party channels like AirBnb, VRBO, and Booking.com often charge as part of the reservation process. Those hidden fees can by anywhere from 4% - 15%, which can make your booking more costly.
When you search for a vacation rental on RetreatMyrtleBeach.com, you'll be able to get the best rate on your North Myrtle Beach vacation rental.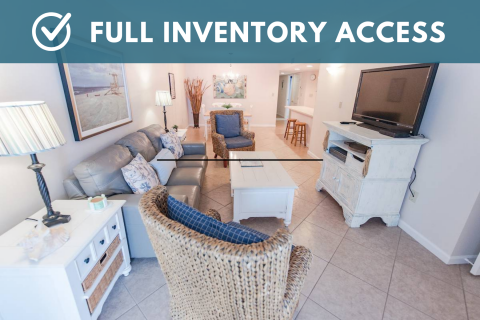 #2 - Full Inventory Access
We do not list all of our vacation homes and condos oon these third-party channels. If you're interested in a wider selection of properties managed by Retreat Myrtle Beach, we recommend you visit our website to gain access to ALL of your options. From condos with views of the ocean to homes and condos where your four-legged best friend can come along, we have plenty to choose from. 
Retreat Myrtle Beach also has the largest pet-friendly Myrtle Beach vacation rental inventory. We understand your pets are like family and we know how special it is that they get to join in on the family vacation, too! With vacation homes and condos for both larger dogs and smaller dogs, no one will miss out on the family fun.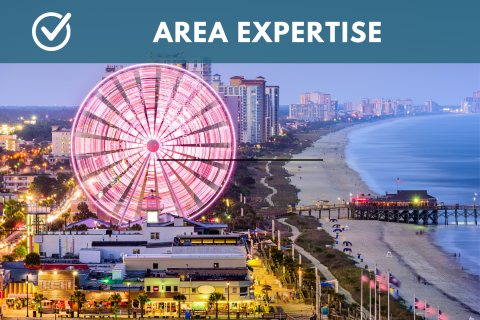 #3 - Area Expertise
As Myrtle Beach locals, we know the Grand Strand better than the third-party channels do. From the best restaurants, shops, and attractions, we can make personal recommendations to make your Myrtle Beach vacation planning easier. There's no one who knows Myrtle Beach and the surrounding areas like we do!
Need help planning your getaway? Contact our team and let our local experts help take the burden off of you. We're dedicated to helping you make the best of your North Myrtle Beach vacation.