Myrtle Beach Area History
Myrtle Beach is home to great history and awesome awards!
The Grand Strand holds records ranging from "World's Tallest Sandcastle," to "Favorite Destination for a Family Vacation" and more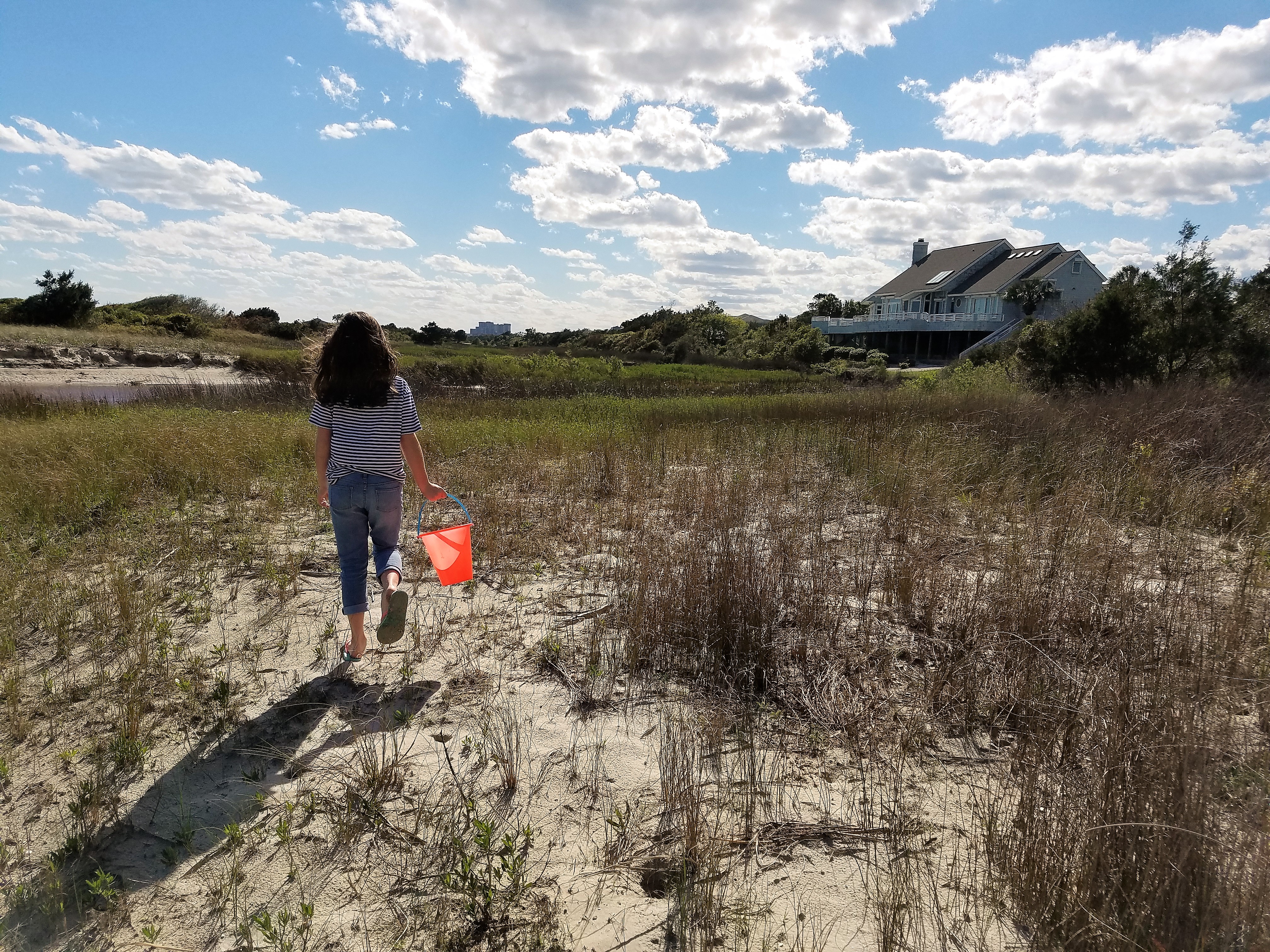 The Myrtle Beach area of South Carolina continually proves that it is worthy of the moniker "The Grand Strand" year-after-year, garnering prestigious awards and designations ranging from the "World's Best Beach" by Yahoo! Travel, "Overall Value for Money Destination" and seven of the "Top 100 Public Golf Courses in America" by Golf Digest. Whether seeking an exciting sporting event or recreational vacation, the perfect family beach, the ideal retirement location, or the best place to host a meeting, visitors to the Myrtle Beach area will find award-winning offerings in every lifestyle category.
Myrtle Beach South Carolina -The Grand Strand was born of two vastly different cultures. Georgetown County developed from a thriving colonial plantation culture that reached its zenith just before the Civil War, while the more isolated Horry County (pronounced "oh-ree" or "or-ee") rose from humble beginnings in farm and timber trades.
Of course, the area's history extends much further into the past, to a time when Native Americans lived off the land and the bounty of the local waters. They were the Waccamaw and Winyah Indians, and they called the area "Chicora," which means "the land." Although documented history of these tribes is scarce, evidence of their existence continues to turn up. Arrowheads have been found on the beach, riverbanks, and in farmers' fields. A burial mound was discovered on Waites Island near Little River. The remains of an Indian village were unearthed on Wachesaw Plantation near Murrells Inlet, including pottery shards, tools, and other artifacts. At the Horry County Museum in Conway, several exhibits shed light on what life was like for these early residents.
With the passing of centuries and the arrival of Europeans, the population and landscape began to change. English colonists laid out plans for Georgetown, the state's third oldest city, in 1730. Surrounded by intricate rivers and marshlands, Georgetown became the center of America's rice empire. Crops of indigo, cotton, and lumber also contributed to the wealthy economy. A rich plantation culture took root here and flourished - in no small measure as a result of the diligence and manpower of African slaves, many with first-hand knowledge of rice cultivation from their homelands. Hopsewee and other historic plantations, Georgetown's Rice Museum, and Brookgreen Gardens offer fascinating glimpses into this cornerstone of Georgetown's past.
Before the Civil War, wealthy plantation owners turned Pawley's Island into one of the first summer resorts on the Atlantic coast. Planters and their families spent summers on the cool, breezy island to avoid malaria and other deadly diseases associated with the swampier, still conditions of the plantation sites. Historic cottages, inns, and other buildings still stand on Pawleys Island.
Myrtle Beach Attractions image after the Civil War and the emancipation of slaves, Georgetown's rice plantation culture disappeared, leaving behind a rich history and culture that residents hold dear. The Georgetown Historic District is listed on the National Register of Historic Places. Today, along with being a major industrial center, the city is well known for careful preservation of its past with historic churches, homes, and plantation sites. A restored waterfront district with distinctive restaurants, shops, Community Theater, and more attracts visitors throughout the year.
Horry County, bounded by rivers on one side and the Atlantic Ocean on the other, was cut off from the plantation culture that flourished elsewhere along the coast. Horry residents, in what is now the Conway area, were hardworking farmers, timbermen, and turpentine distillers who bartered for their necessities. A typical family in 1875 earned approximately $2.50 a year in what was nearly a cashless economy.
Until the 1900s, bridges and railroads from Conway to the beaches did not exist; only struggling farmers and fishermen inhabited these distant beaches. Eventually, in pursuit of summer recreation, families from Conway were ferried across the Waccamaw River and rode in wagons from the river to the beach.
In 1900, Burroughs & Collins Company, a timber-turpentine firm with extensive beach front holdings, began developing the resort potential of the Grand Strand by constructing a railroad to the beach. The company built the first hotel, the Seaside Inn, in 1901. At that time, oceanfront lots sold for $25 to those with ready cash. (Less affluent individuals could purchase a lot one row back and pay in yearly installments of $2.50.) Buyers received an extra lot free if they built a home valued at $500 or more. Mrs. F.E. Burroughs, wife of the founder of the Burroughs & Collins Company, hosted (and won) a contest to name the town. Myrtle Beach was chosen because of the many wax myrtle trees growing wild along the shore.
In 1912, Chicago businessman Simeon B. Chapin purchased property and invested capital in the town's development. Myrtle Beach's public park and adjacent library are named for him. Another landmark bearing his name is the Franklin G. Burroughs-Simeon B. Chapin Art Museum.
In the 1920s, a group of businessmen built an upscale resort called Arcady at the north end of the community. The legendary resort was the rage among affluent society and included the present Pine Lakes International Country Club, the area's first golf club (and birthplace of the magazine Sports Illustrated), and the grand Ocean Forest Hotel. The Ocean Forest, with its 300 rooms, indoor and outdoor pools, health club, stables, and crystal chandeliers, remained the center of Myrtle Beach social life for nearly 30 years. The stately building was torn down in 1974 to allow for new development.
The Intracoastal Waterway was opened to pleasure boats and commercial shipping in 1936, and Myrtle Beach was incorporated in 1938. The Myrtle Beach Air Force Base was established in the 1940s and used for coastal patrols during World War II. The Myrtle Beach Pavilion opened in 1949 and continues to delight families year after year.
Hurricanes have always played a crucial role in Myrtle Beach area history and development. In 1954, Hurricane Hazel demolished buildings and trees all along the Strand and, consequently, cleared the way for newer, larger hotels and homes. During the 1960s, a golf boom began and still continues; today, the number of courses totals 115. In the 1970s and '80s, construction of attractions, homes, retail shops, and other developments increased steadily, triggering another boom in the early '90s that resulted in the Myrtle Beach area becoming one of the fastest growing metropolitan areas in the country.
Phenomenal expansion and development have contributed to the Grand Strand's national reputation as a year-round resort, with numerous hotels, golf courses, restaurants, theaters, entertainment/shopping complexes, and attractions. Each year, millions of visitors come to the Grand Strand, and thousands of new residents relocate to the area.
Among Recent Accolades:
SAMANTHA BROWN
BEST OF SAMANTHA BROWN, TRAVEL CHANNEL (2013)
Samantha Brown, well known for her travel programs on The Travel Channel ranked Myrtle Beach #1 on her list of Best Travel Spots on her show's website. This list was out of five other locations and included places such as Los Angeles, Miami and Nantucket.
FLIPKEY
BEST FAMILY VACATIONS (2013)
FlipKey, the vacation rental company of leading travel website TripAdvisor.com, ranked Myrtle Beach as one of the best family vacation spots.
USA TODAY
BEST BOARDWALKS FOR FOOD ACROSS THE USA (2013)
USA Today chose the top 25 boardwalks around the country based on reflection of region, price, and quality of ingredients. Myrtle Beach ranked 12th on the list.
HIGHLIGHTS MAGAZINE
TOP 10 AMERICAN PLACES KIDS WOULD MOST LIKE TO VISIT (2013)
To celebrate the re-launch of Which Way USA, its popular puzzle club that delivers a state-by-state adventure though the U.S., Highlights for Children polled kids to discover their most-desired vacation destinations. Myrtle Beach, SC, ranked no. 3 on the top 10 list.
TRIP ADVISOR
TOP 25 TRAVEL DESTINATIONS (2013)
Chosen by millions of travelers, Myrtle Beach was ranked one of the top 25 travel destinations by TripAdvisor.com.
CONVENTIONSOUTH
TOP SOUTHERN HOT SPOT FOR WINTER MEETINGS & EVENTS (2013)
ConventionSouth magazine, a national multimedia resource for planning events that are held within the South, asked readers and Facebook fans to vote for the cities they felt were the best places to hold a meeting or event during the winter months. Voters were directed to a Facebook ballot and were given a selection of 50 destinations across the Southeast and the Caribbean Seas region to select from. Myrtle Beach ranked no. 11 on the list.
FLIPKEY
TOP EAST COAST BEACHES (2013)
FlipKey is the vacation rental company of leading travel website, TripAdvisor.com. Through traveler feedback and industry research, Myrtle Beach was recognized as one of the Top East Coast Beaches based on a variety of factors, including access to restaurants, attractions, lifestyle and of course scenery.
HUFFINGTONPOST.COM
BEST RESTAURANT CITIES (2013)
The Huffington Post ranked the Myrtle Beach/Florence market as number 6 of 15 restaurant crazy cities based on the number of restaurants per capita in the area. HuffPost Food used data from The NPD Group's annual ReCount survey, which takes a yearly census of the number of restaurants in the country, to rank United States metropolitan areas by the number of restaurants per capita. The group sites the area having over 1700 restaurants and 24 restaurants per 10,000 restaurants.
STADIUM JOURNEY MAGAZINE
Myrtle Beach Oceanfront Rentals image
101 BEST STADIUM EXPERIENCES IN SPORTS (2013)
Stadium Journey Magazine ranked TicketReturn.com Field at Pelicans Ballpark 19th on its annual list of the 101 best stadium experiences in sports in 2013. The list ranked the Myrtle Beach Pelicans home ballpark among, and ahead of, some of the most famous venues in all of sports such as Wrigley Field and the Cowboys Stadium. The list also ranked the Pelicans as the third-best stadium experience in Minor League Baseball, and the best in the state of South Carolina.
BUDGET TRAVEL
AMERICA'S MOST AWESOME BOARDWALKS (2013)
Budget Travel picked the Myrtle Beach Boardwalk as one of America's Most Awesome Boardwalks. Nineteen boardwalks across the country were chosen, and Myrtle Beach's 1.2-mile oceanfront staple is nestled alongside the Atlantic City Boardwalk in New Jersey, Coney Island in Brooklyn, N.Y., and the Venice Beach Boardwalk in California.
HSMAI
SILVER FOR MYRTLE BEACH PRIMARY DEBATE (2012)
Myrtle Beach was judged to be exceptional by expert travel and tourism professionals to be awarded a Silver HSMAI Award in the special events Public Relations category for the Myrtle Beach Republican Primary Debate on Fox News in January 2012. Myrtle Beach brought the beach into politics with the creation of a large sand sculpture of the presidential candidates coined Mount Myrtle.
TRIPADVISOR.COM
TOP 10 BEST BREWERY TOURS IN THE U.S. (2012)
In October 2012, Tripadvisor named Myrtle Beach based New South Brewery one of the top best brewery tours in the United States. Based on their sites popularity index, New South was ranked number 7 of 10. Visitors to the area can tour the brewery, try samples and purchase their favorite brews to take home.
WHERE TO RETIRE MAGAZINE
TOP 15 LOW COST TOWNS (2012)
For its Sept/Oct 2012 issue, the magazine included Myrtle Beach in its profile of low cost towns for retirees. Towns in this ranking were chosen for their below average living costs, affordable homes and low taxes.
AWAY.COM
TOP 5 FAMILY BEACHES ACROSS AMERICA
Away.com included Myrtle Beach is its top 5 list of family beaches in America in 2012. The accolade highlights the great weather and wealth of family friendly activities one of the top family beach destinations in the US.
10BEST.COM
BESTIES READERS' CHOICE TRAVEL AWARDS "BEST SPRING BREAK DESTINATION"
Myrtle Beach was voted best spring break destination by readers of 10Best.com. It was given the honor for its endless entertainment options for families and 60 miles of coastline.
GOLFWEEK
"BEST YOU CAN PLAY"
Nine golf courses in the Myrtle Beach area were selected among the top 15 "Best You Can Play" in South Carolina by Golfweek, including a third place ranking for Caledonia Golf and Fish Club and top-10 honors for The Dunes Golf and Beach, True Blue Golf Plantation, Tidewater Golf Club, TPC Myrtle Beach and Barefoot Resort's.
AWAY.COM
"CHEAT SHEET OF BEST BEACH FOR 2012"
Away.com included Myrtle Beach in its list of just eight "best beaches" for 2012, calling out the Grand Strand for its "for the whole crew" appeal - citing the destination's family-friendly offerings like the SkyWheel, the Boardwalk and WonderWorks. According to the website, Myrtle Beach is "a no-brainer for the active family on a domestic-trip budget in 2012."
Historic Points of Interest
Rice and Indigo Plantations, centuries-old churches, unique museums, and even haunted cemeteries speak volumes about the rich history, culture, and character of Horry and Georgetown counties.
More History on Horry County
Includes historical photographs, books on county history and geneology, history of Horry County government, Horry County Historical Society, ghosts, and more from the Horry County Government web site.