How to Celebrate 4th of July in Myrtle Beach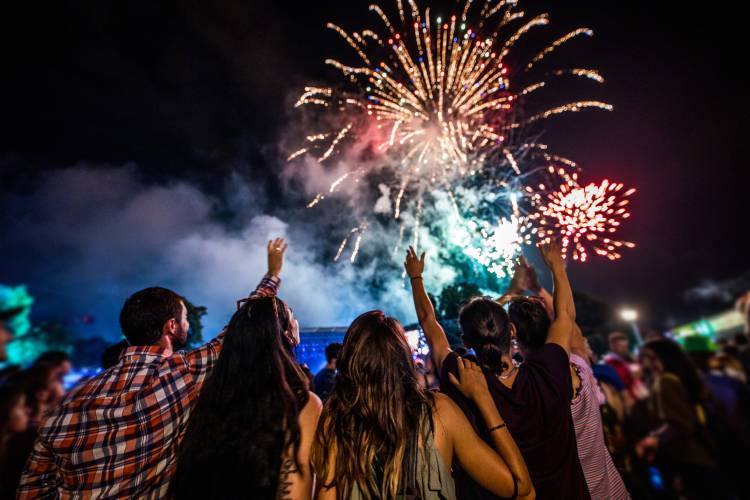 Celebrating America's biggest holiday in Myrtle Beach? Lucky for you, there are plenty of ways to celebrate Independence Day in and around Myrtle Beach. From parades to fireworks show, there are a number of things to do to keep the family entertained. We've compiled a list of 4th of July events in Myrtle Beach. Read below to find out more!
Myrtle Beach Fireworks Shows
4th of July Fireworks at Myrtle Beach Boardwalk
For the best views of fireworks, the Myrtle Beach Boardwalk won't disappoint! Grab your favorite beach blanket or chair and park yourself on the sand and watch the fireworks explode over the Atlantic Ocean from the Second Avenue Pier for a spectacular show. The event is free and starts at 10 PM.
Broadway at the Beach 
Catch a fantastic fireworks show at Broadway at the Beach on 4th of July fireworks show. The fireworks will begin at 10 PM and the event is open to everyone.
Can't make it to the fireworks show on the 4th of July? No problem! Broadway at the Beach hosts fireworks show all summer long on Tuesdays and Tuesdays and Fridays. Fireworks begin at 10 p.m. on summer nights over Lake Broadway. Tuesday night fireworks run June 7, 2022 - August 30, 2022 and Friday Fireworks run June 24, 2022 - August 12, 2022.
4th of July Fireworks at Cherry Grove Pier
Join in on the Independence Day celebrations at the Cherry Grove Pier! For our vacation rental guests staying in our Cherry Grove vacation rentals, you won't have to walk far to view the stunning fireworks show! The event is free and open to the public. Bring your favorite beach towel or beach chair and claim a spot on the sand to catch the display. The fireworks will being around 9:30 PM.
Myrtle Beach 4th of July Events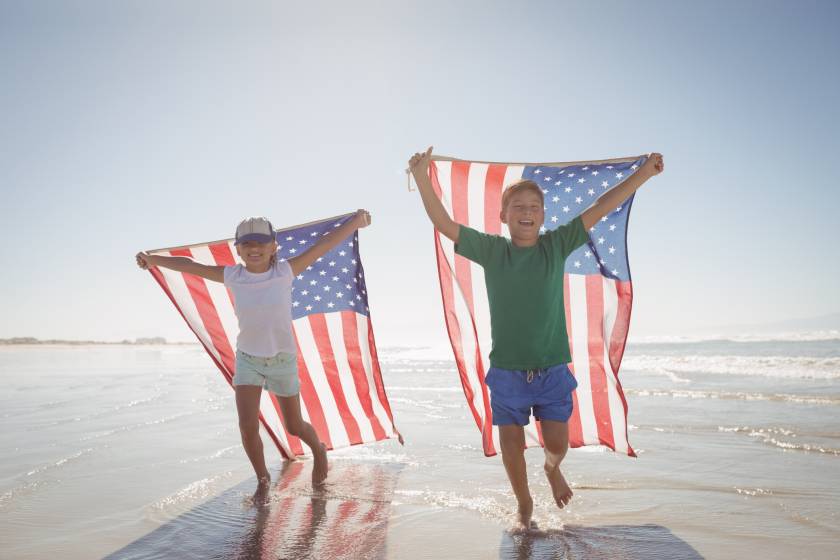 Salute from the Shore
One of the area's most popular 4th of July event is Salute from the Shore. Friends Johnny Folsom and Toddy Smith and their sons wanted to create an accessible opportunity for South Carolina beachgoers to honor our armed forces by organizing a "Salute from the Shore" of a military flyover of the entire South Carolina coast each Independence Day. This year's show will include F16s from the Shaw Air Force Base and Military C-17s and privately owned vintage planes.
On July 4th, grab a huge flag or get creative and head to the beach! Capture your salute and send it in to the team at Salute from the Shore to show your appreciation for the armed forces. 
13th Annual Independence Day 5K
Sweat it out and celebrate Indepdence Day with a 5K in Myrtle Beach! The 13th Annual Independence Day 5K will take runners through the Market Common area of Myrtle Beach and runners will take home goodies including a race shirt, finisher medal, and other post-race goodies! The 5K will begin at 7AM on July 4th, 2022. Other races include a One Mile Fun Run and a Kids' Dash. 
Participants are encouraged to dress up in festive costumes for this event and will have a chance to win prizes for most festive costume. If you wish to participate, please check in at the NS Promos tent. For more information about the race, visit here.
Book Your Next North Myrtle Beach Vacation with Retreat Myrtle Beach!
As North Myrtle Beach's most pet-friendly vacation rental company, Retreat Myrtle Beach makes it possible for the whole family to come and enjoy a vacation on the Grand Strand. With oceanfront properties and properties just one block from the beach, you're never too far away from the sun and sand. Reserve one of our North Myrtle Beach vacation rentals for a holiday stay with family, or just for a getaway on a moment's notice!