Planning Your North Myrtle Beach Vacation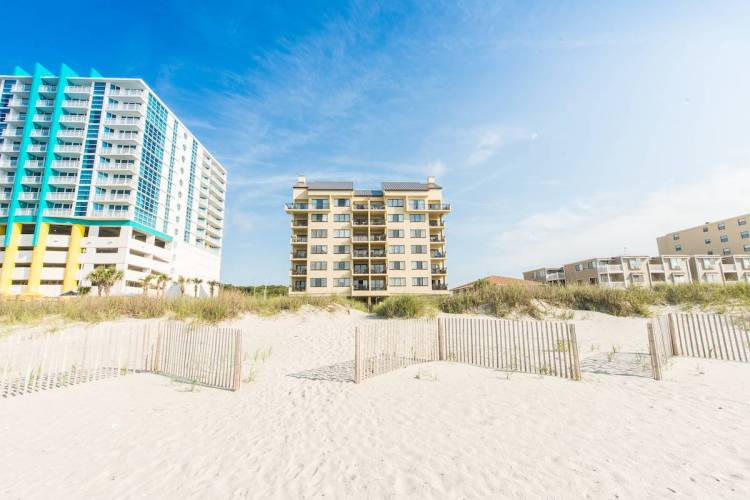 Myrtle Beach is one of the United States' most popular beach vacation destinations. Its family-friendly atmosphere, miles of sandy beaches, and area attractions like Ripley's Aquarium and the Myrtle Beach SkyWheel make it an exciting adventure for families and friends. There are plenty of things to consider when booking your North Myrtle Beach vacation. 
Size  
Finding a rental that accommodates everyone in your group is important. You'll want to ensure that everyone has enough space to spread out and relax. Our Myrtle Beach vacation rentals range from 1 – 6 bedrooms and can accommodate up to 20 guests depending on the property.  
Whether you're looking for a romantic retreat for two, a family reunion or a spring break vacation with friends, we have plenty of properties to suit your needs.  
Amenities  
Our North Myrtle Beach vacation rentals offer plenty of amenities. Choose from oceanfront condos, pet-friendly rentals (small or large dogs!), homes for group travel and more.  
We are the most pet-friendly vacation rental company on Myrtle Beach and offer the largest number of dog-friendly rentals in the area. A vacation is a time for the whole family to get together and spend quality time with one another, and that doesn't exclude the pup! Browse our small pet-friendly homes or large pet-friendly homes depending on your furry friend.  
Wanting to spend most of your vacation days on the beach? Our oceanfront rentals or one block to ocean homes are ideal for your needs. With easy access to the sun and sand, these North Myrtle Beach oceanfront rentals are a wonderful way to experience the beach. 
Price  
We know price is a major consideration when booking a vacation. Our North Myrtle Beach vacation rentals are affordable, allowing you to use those extra savings where it matters. We offer home and condo rentals with a wide variety of prices so that you can find a vacation home that fits your budget.  
You can also save big when you book directly with us rather than OTA's! You can skip out on paying those third-party fees when you book directly on our website.  
Ready to Book Your North Myrtle Beach Vacation? 
Now that you know what to look for when booking a vacation rental, you can start planning your North Myrtle Beach vacation. Browse Retreat Myrtle Beach's website for the best vacation rentals in the Grand Strand.