Pet-Friendly North Myrtle Beach Vacation Guide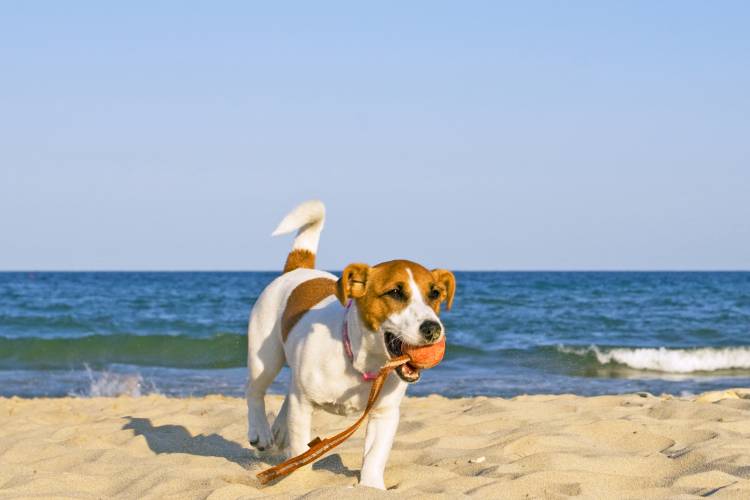 Are you planning a vacation to Myrtle Beach and want to bring the dog along? North Myrtle Beach is a pet-friendly vacation destination with plenty of places for you and your furry friend to enjoy. We've gathered a list of dog-friendly restaurants, shops, pet-care and more for your North Myrtle Beach vacation.  
Dog Friendly Beaches Myrtle Beach 
Myrtle Beach is a dog-friendly community and dogs are welcome on the beach. From May 15 – September 15, dogs may only be allowed on the beach before 9 am and after 5 pm. From September 15 – May 15, dogs are allowed on the beach at any time. Please remember that dogs must always be on a leash in the Myrtle Beach area. 
State Parks 
Minutes from the hustle and bustle of the beach sits Myrtle Beach State Park. With acres of green space, there is plenty for you and your furry friend to enjoy. You can hike two trails at the park, the Sculpted Oak Trail or the Yaupon Trail, both of which are rated easy or explore the many outdoor areas in the State Park. There is a small admission fee to enter the State Park $8 for adults, $5 for SC seniors (65 and older), $4 for children (6-15) and free for any child 5 and younger. 
*Pets are not allowed in the cabins or the cabin areas. Pets are not allowed on the beaches from 10 am until 5 pm (7 days a week) May 1 through Labor Day. This is a county ordinance that is effective on all public beaches in Horry County. Pets are allowed in most other outdoor areas year-round, provided they are kept under physical restraint or on a leash not longer than six feet. 
Pet-Friendly Myrtle Beach Restaurants 
There are many pet-friendly restaurants in the Myrtle Beach area for the whole family to enjoy. Grab a bite of authentic Mexican cuisine at Banditos Cantina or a juicy burger at Oceanfront Bar & Grill. Most of the pet-friendly restaurants in the area offer patio or outdoor seating. We suggest calling before you go to make sure no rules regarding dogs have changed.  
View our list of the best dog-friendly restaurants in Myrtle Beach for the best dining spots around town! 
Pet Care, Vets, and Supplies 
Your pet's safety and wellbeing are a priority while on vacation. Should you need pet assistance or supplies, we've created a pet care guide that includes our recommendations of trustworthy and reliable veterinarians, caregivers and pet stores in the area to cater to your needs.  
Pet-Friendly Myrtle Beach Vacation Rentals 
We have one of the largest selections of pet-friendly Myrtle Beach vacation rentals. Big or small, we love them all! One of the unique things about our pet-friendly vacation rentals is that we also allow your feline friend to accompany you on your getaway. Nothing beats the whole family enjoying a beach trip together. 
We provide two options – rentals that allow dogs larger than 40 pounds and rentals for smaller dogs or cats under 35 pounds. If you have any questions or would like help choosing a property, contact our reservation team and we'd be happy to help you find the perfect rental for your stay.