A First Timer's Guide to North Myrtle Beach Vacation Rentals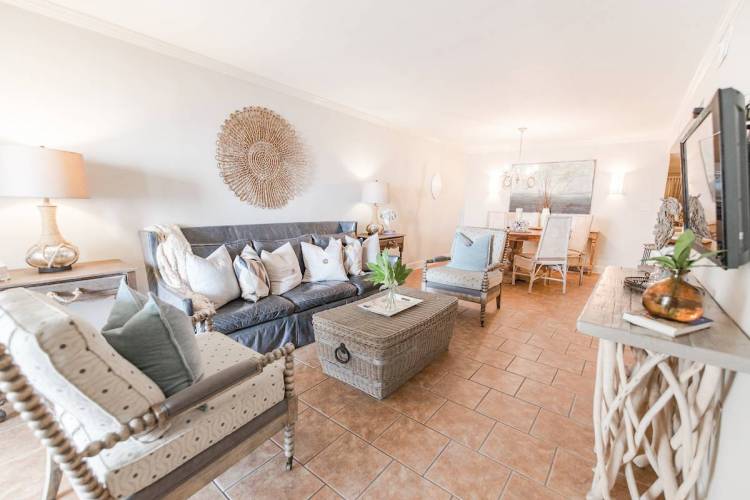 Vacation Rental Benefits 
Vacation rentals offer an abundance of benefits over hotels – you'll enjoy more space, privacy, and access to a range of amenities. The Grand Strand is the perfect family vacation destination. With family-friendly entertainment like Ripley's Aquarium and SkyWheel and plenty of miles of sandy beach to play on, the Myrtle Beach area has everything you need to make amazing memories with your loved ones.  
North Myrtle Beach Rental Amenities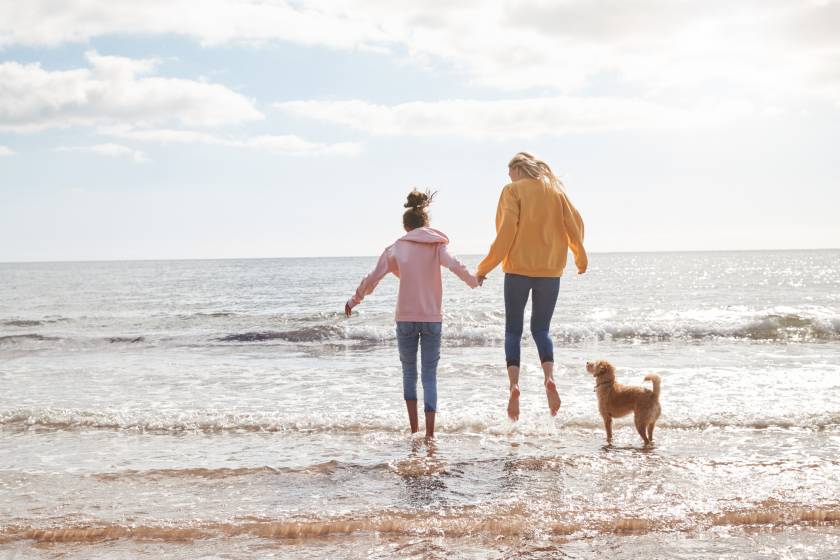 Retreat Myrtle Beach offers many amenities to choose from for your Grand Strand vacation. Our North Myrtle Beach oceanfront vacation rentals allow you to be just steps away from the beach while our pet-friendly vacation rentals allow you to include the dog in on the family vacation too! Retreat Myrtle Beach is the most pet-friendly vacation rental company in the area. That means your furry four-legged friend can join in on the family fun at the beach. We love your dogs as much as you do, so we know how special it is to have them come along. 
Wanting to spend more time lounging around the house rather than the beach? Skip dealing with the sand and take a dip in the refreshing pool water to escape the summer heat. For multiple family gatherings, we offer rentals in duplex and fourplex properties so that each family can have plenty of space to sprawl out and relax but still be near the group. 
What to Expect from a North Myrtle Beach Vacation Rental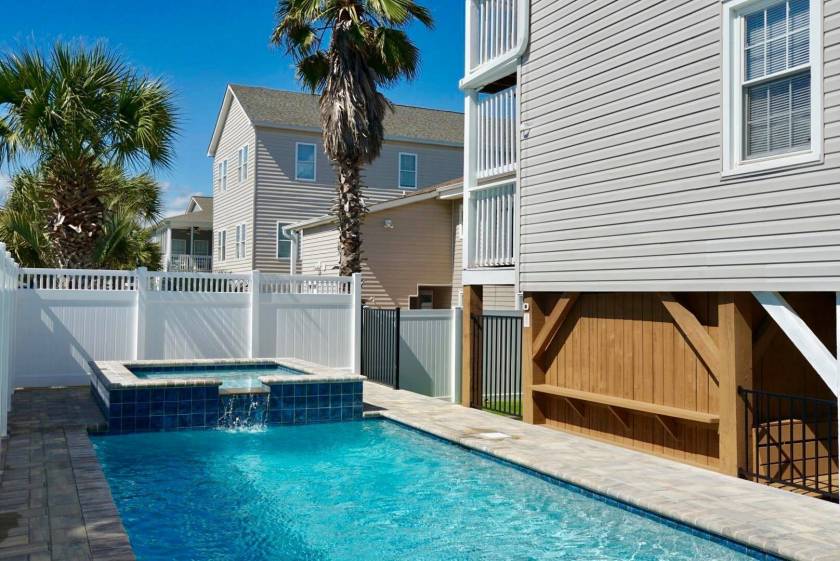 You can check into your Retreat Myrtle Beach vacation rental any time between 4:00 - 6:00 pm Monday thru Saturday, or 2:00 – 5:00 pm on Sunday at 500 Main Street N. Myrtle Beach. You must check out at 10:00 am. Rentals are typically Saturday – Saturday during the peak season, and during the off-season, rentals are a 3-night minimum (dependent on the property).  
The following items must be complied with before checking out:  
Floors, kitchen sinks, dishes, silverware, utensils, and the stove/oven shall be left in a clean condition. The dishwasher should be empty. 
The refrigerator should be left clean and free of food. 
Windows and doors must be left closed and locked with the air conditioner set to 70 degrees. 
All trash and garbage cans must be emptied in dumpsters near the road and left clean. 
All litter/pet waste must be picked up from the yard, front and back, and placed in the dumpsters. 
Pool: Lifeguards are not provided. Swim at your own risk.  
When booking your Myrtle Beach vacation rental, you'll have the option to choose if you'd like to rent a linen package for each bed during your stay. If you choose to opt-out of the linen package, you will need to bring a top sheet, bottom sheet, pillowcases, towels, and washcloths.  
All of our North Myrtle Beach vacation rentals are pet-friendly and all units offer free Wi-Fi which makes working remotely a breeze! 
Book a North Myrtle Beach Vacation Rental Today! 
Now that you know what to expect from a Retreat Myrtle Beach vacation rental in North Myrtle Beach, find a property that is perfect for your next beach getaway. Enjoy the perks of renting a vacation rental and make the best choice for exploring the Grand Strand!